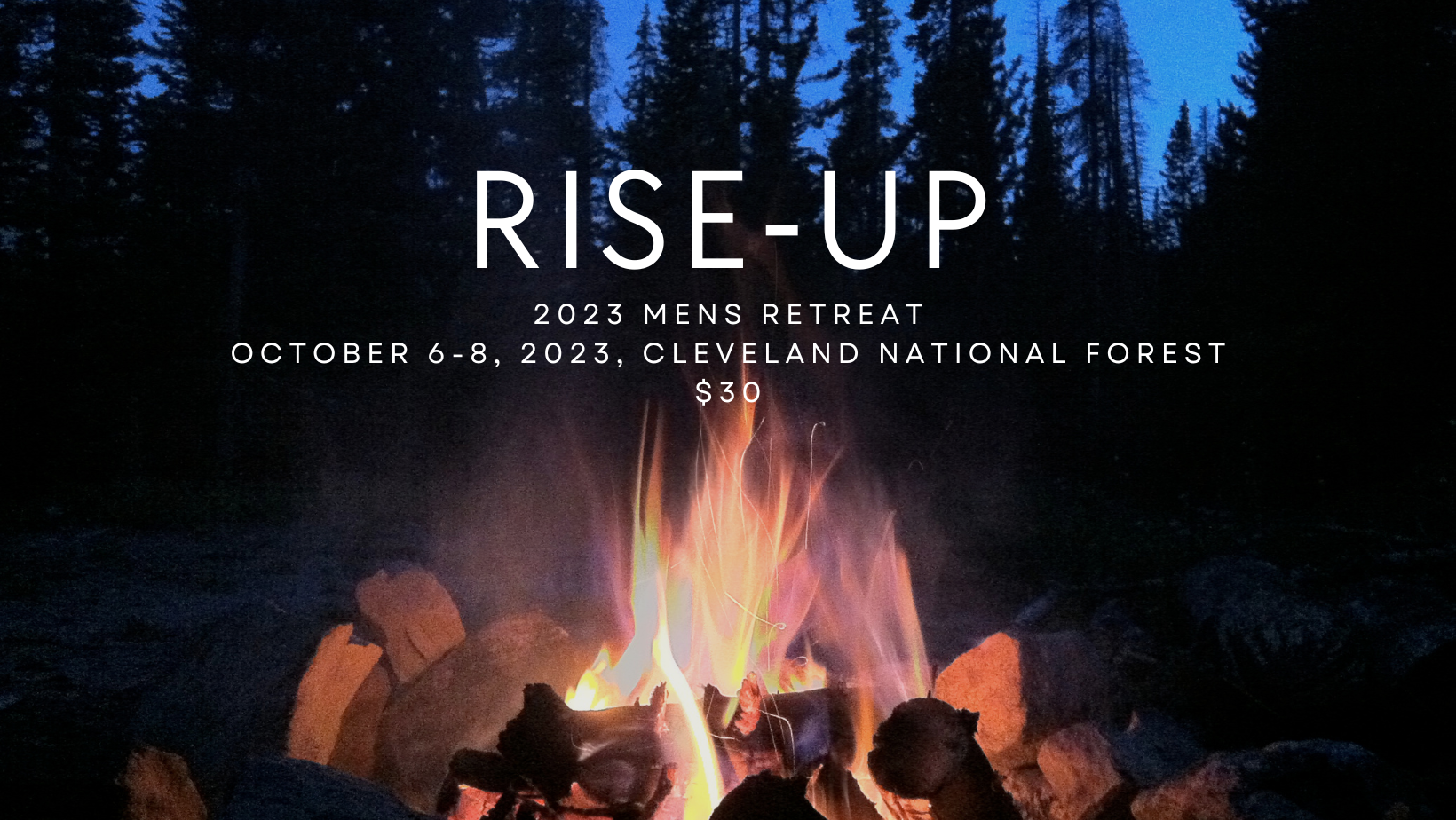 Theme: Rise-Up
Date: October 6-8, 2023
Location: Cleveland National Forest (Tent Camping)
Cost: $30/person (Covers campsite and food)
Description:
Step into a transformative weekend of growth, reflection, and spiritual formation at our "Rise-Up Men's Retreat" from October 6th to 8th. Join fellow believers in Christ as we dive into what it means to Rise up not just as physical warriors, but as spiritual soldiers equipped with the power of prayer and devotion.
Activities and Highlights:
Devotionals:
Led by Dr. Chris Boman and Pastor Zac Bowman, our devotional sessions will guide us through the deep significance of Rising Up as men who are followers of Christ.
Worship Gatherings:
Through music, song, and praise, we will collectively Rise Up in worship, acknowledging God's presence and grace in our lives.
Reflective Discussions:
Engage in discussions about the practicality of being able to Rise Up as believers. Explore how spiritual growth, resilience, and commitment to prayer play crucial roles in our journey with Christ and as leaders of our household.
Camping Hiking, Games, and Lasting Friendships:
Enjoy camping and Hiking as we Rise Up and relive our glory days when it used to be easy to sleep on the ground. Enjoying nature, fun games, and fun times with friends. Forge lasting friendships and strengthen your bond with fellow retreat attendees. Share stories, experiences, and encouragement as we navigate our faith journeys together.
Delicious Meals:
Savor hearty meals that "nourish" the body and Rise up to the challenge of who can eat the most. Your registration fee of $30 covers the cost of the campsite and all meals during the retreat.
Prayer and Reflection Time:
Discover the transformative power of Rising Up in prayer. Spend moments of quiet reflection and contemplation, seeking God's guidance and aligning your heart with His will.
Registration:
Secure your spot by registering for the retreat at the cost of $30 per person. This fee covers your campsite and all meals throughout the weekend. Embrace this opportunity to Rise Up, not just physically, but spiritually and emotionally, as we deepen our connection with God and fellow believers.
Join us at the "Rise-Up Men's Retreat" for a weekend of camaraderie, worship, learning, and spiritual growth.