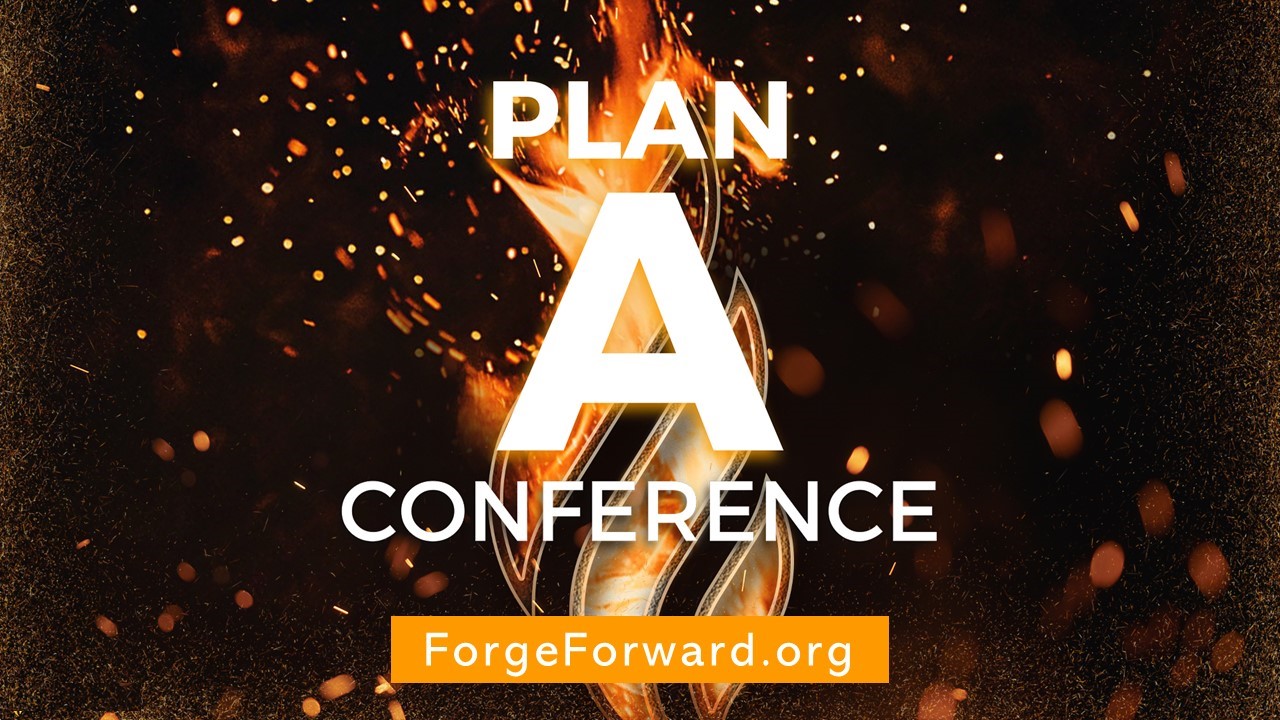 The Awakening Church in Murrieta, CA is hosting the next "PLAN A" Conference from ForgeForward.org. This unique 1.5 day "Plan A" Conference model will inspire and equip you as an effective every day, everywhere 24/7 Kingdom Laborer, living out God's "Plan A" in every facet and sphere of society.  (Cost: $30 for lunch & resources)
FRIDAY, MARCH 17: 6:30pm – 9:00pm
SATURDAY, MARCH 18: 8:00am – 2:00pm
The core of God's "Plan A" message is His equal-opportunity-employment plan for ALL Kingdom laborers to lead high-impact everyday lives—ordinary people doing extraordinary things— forging forward the beauty, goodness, love, grace, power, and freedom of His Kingdom in their everyday life of influence. The Plan A message challenges and equips people to practically live out what Jesus modeled for a "life on purpose".
The "PLAN A" Conference offers Christians and local churches the opportunity to effectively equip individuals in their church body and community to recognize and intentionally live out God's unique lifestyle ministry at their workplace, in schools, at the grocery store, in their homes, and in the everyday places they find themselves.
We are God's Plan A to reach the world…
and there is no plan B!
What attendees will walk away with:
An understanding of their unique ministry and how God has commissioned them to impact others in their everyday lives.
FORGE Resources & practical ways to uniquely engage others, love in action, share God-stories, and participate in an ongoing movement of disciple-making!
Growing bonds with others in your congregation as they link arms together to advance God's Kingdom.
A personalized plan with intentional next steps for becoming the answer to Jesus' heart-cry for more Kingdom Laborers!
The Awakening Church is centrally located in the Temecula Valley of Southwest Riverside County in Southern California.  Easy access off the Los Alamos Exit of I-215 next to the Murrieta IN-N-OUT
"PLAN A" Conference
Registration for PLAN A Conference on March 17-18, 2023. Hosted by THE AWAKENING CHURCH (39681 Avenida Acacias, Murrieta, CA 92563)